Portable Toilet Solutions
JJ's Waste and Recycling provide portable toilet solutions for all types of commercial sites, events and temporary facility replacement situations.
We offer a portable toilet solution for all purposes providing appropriate products to suit your site's structure, operations and user's needs.
Easily installed and designed to suit a range of sites, JJ's Standard Portable Toilet is a diversely optimal choice. Whether you require a single unit as a worksite replacement or multiple toilets to facilitate major events, the Standard Portable Toilet is ideal.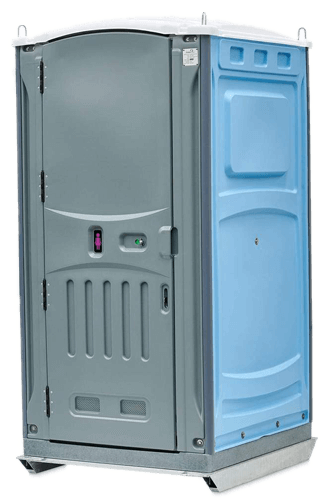 Durable, Convenient & Weatherproof
JJ's Waste provides a durable and weather-resistant Portable Toilet solution that can be used at outdoor events and job sites. These self-contained units are designed to withstand harsh weather conditions and provide a comfortable experience for users. They can be flushed up to 500 times before needing to be emptied, making them an economical and convenient option.
The units are designed to be easy to clean, ensuring that they remain hygienic and comfortable to use over time. JJ's Portable Toilets can be easily installed and adapted to suit a variety of sites and settings, making them a versatile and dependable choice for any outdoor event or job site.
JJ's Portable Toilet Features:
Durable, self-contained unit
Weatherproof suitable for all outdoor placements and applications
Can be flushed up to 500 times before emptying is required.
Easy to clean
For more information regarding our portable toilet solutions, please contact your local depot.