JJ's Waste & Recycling is dedicated to providing efficient waste management solutions for our clients in Austin, Houston, San Antonio, and Orlando. Our Waste Compactors are designed to handle both general and recycling waste streams in high-volume applications, including commercial, retail, multi-family, and recycling environments.
We offer tailored compactor solutions to meet your unique requirements, ensuring that each installation is customized to your specific needs.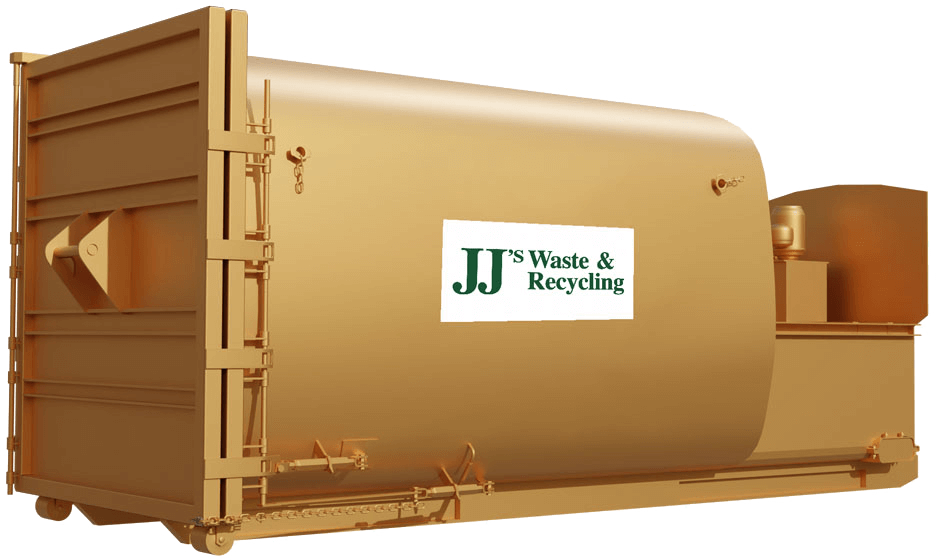 Our Waste Compactor sizes include:
20 yd Compactors
25 yd Compactors
30 yd Compactors
40 yd Compactors
We provide a full-service lease for any type of compactor designed to suit our customers' needs. Our range of compactors includes Highrise Compactors, which are custom-designed for limited space in apartment facility trash rooms; Vertical Trash Compactors, compact liquid-tight units that eliminate the need for multiple FEL containers; Self Contained Compactors, designed for outdoor use with a 4:1 compaction ratio, ideal for food waste; and Stationary Compactors, perfect for recycling and other dry materials.
No matter your waste management needs, JJ's Waste & Recycling is committed to providing you with the most efficient and customized solutions.
Contact us today to discuss your compactor requirements and explore the best options for your location.
We understand that different customers have different needs and volumes of cardboard. JJ's Waste & Recycling team of highly trained experts will help you determine the right system and the right compactor unit for your cardboard collection and recycling needs.
For more information regarding our recycling services and the available service for your area, please contact your local depot.